Andie Gibson, a writer, editor and content marketer who's covered Smith Mountain Lake for more than 25 years, recently acquired the Smith Mountain Lake Insiders' Guide (smith-mountain-lake.com) with her business partner, Jennifer Church.
The duo recently unveiled a complete overhaul of the website, which has been the premier online resource for Smith Mountain Lake vacation, recreation and relocation information since it was created by Brian and Erin Raub in 1998.
"I'm elated to be diving back into sharing the stories of what makes SML so amazing – its breathtaking beauty, fun-filled special events, dedicated small businesses, eclectic residents and incredible recreational opportunities," said Gibson, who helped launch Smith Mountain Laker Magazine in 2001 and served as its editor until 2015.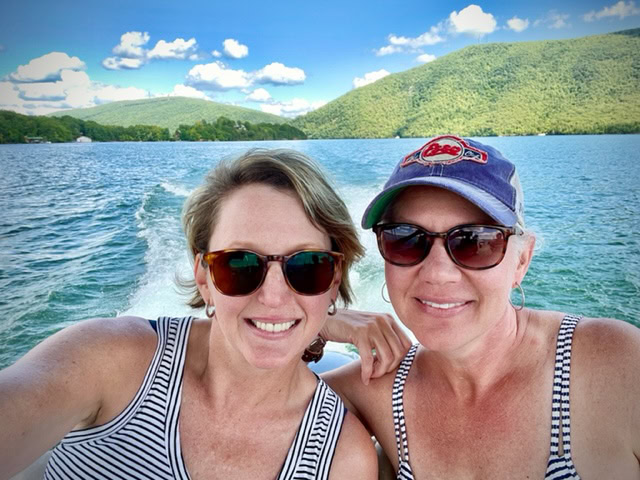 Gibson, a past president of the Smith Mountain Lake Regional Chamber of Commerce, said the new site has a more functional, powerful and attractive interface. In addition to a sleek mobile platform, the restructured Smith-Mountain-Lake.com offers:
In-depth articles on area restaurants, lodging, real estate and things to do on and off the water, as well as helpful links for SML weather, water level and frequently asked questions

A dynamic search function to easily locate information for planning a vacation or moving to Smith Mountain Lake

An innovative mapping tool that makes it easy to find, compare and book a variety of accommodations, including Smith Mountain Lake rental homes

A growing blog and eNewsletter to share insider tips, excursion inspiration, local business profiles, product reviews and more

An online shop filled with fun Smith Mountain Lake apparel, drinkware and home decor items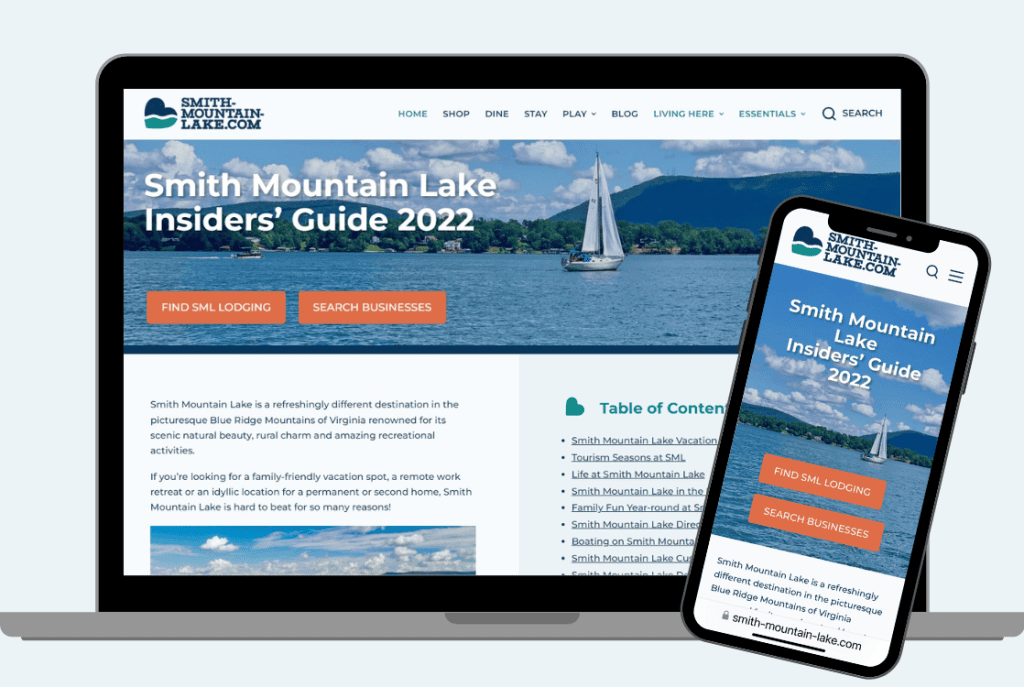 Gibson and Church – who also own and operate LakeLubbers.com, a travel website with comprehensive reviews of more than 2,100 lakes worldwide (including SML) – are reaching out to SML business owners about advertising opportunities on Smith-Mountain-Lake.com.
"In addition to site-wide advertising," Gibson said, "we're offering page-specific advertising options, sponsored posts and email marketing so local businesses can reach customers making Smith Mountain Lake travel planning and relocation decisions.
"We're also working to integrate innovative options for lake vacation rental homeowners and property managers to easily and affordably market their properties," she added.
For more information, contact Gibson at info@smith-mountain.lake.com or visit the site's contact page.
---
SML Insiders' Guide Social Media Links:
Facebook: https://www.facebook.com/smlinsiders
Pinterest: https://www.pinterest.com/sml_insiders
Instagram:
https://www.instagram.com/sml_insiders
---
Recent Blog Posts: